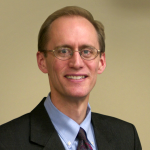 Let the redeemed of the Lord say so, whom he hath redeemed from the hand of the enemy; Psalm 107:2
My name is Jeff Gross, missionary to Thailand, and am serving with Baptist International Missions. I received Jesus Christ as my saviour in December of 1997. Later the Lord led me to Treasure Valley Baptist Church, where I was baptized, joined the church, and enrolled in their Bible institute. I have been active in many of the outreach ministries of Treasure Valley Baptist, including the Jail & Prison Ministry, door to door visitation, Reformers Unanimous, street ministry, and their annual fair-booth.
It was there while attending the Bible institute that God directed me to the mission field. I wasn't sure where the Lord was leading me, but surrendered to follow Him. The Lord allowed me to make three survey trips into Southeast Asia, one to China, another to Cambodia, and finally to Thailand. After these survey trips and much prayer the lead me to serve in Thailand.